A popular question for many expats living in China. Rule recently was very much altered, and different banks give completely different information, so I decided to organize the knowledge and experience.
Is it possible to buy dollars for a foreigner in China?
The short answer is yes, it is possible. But there are many "but"s.
Which banks sell dollars?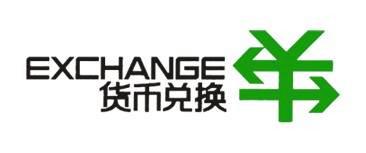 In theory, you can use any Bank where there is a green icon of currency exchange (货币兑换). But many branches are engaged only in the purchase of foreign currency (dollars, euros and Asian), and they cannot sell you any, for various reasons. You need to go to big branches of big banks such as 工商银行 (Industrial and Commercial Bank of China, ICBC), 中国银行 (Bank of China, BOC), 农业银行 (Agricultural Bank of China, ABC), the 招商银行 (China Merchants Bank, CMB), 光大银行 (Everbright) and so on.
How to find a best rate?

Chinese banks do not try to rip you off as much with the exchange rate, so the rate at different banks differ slightly, and in between buying and selling the difference is small and close to the rate of the Central Bank.
What documents are needed?
Passport
Certificate of payment of taxes in the last 6-12 months (完税证明)
Certificate of employment (在职证明) from the employer
Income statement (收入证明) from the employer
Employment contract (in case bank being paranoid and ask for one)
How much dollars can you buy?
If you want to buy more than just 1-2 thousand US dollars at a time, it is advised to go to the Bank and tell them about it. Maybe they need a day or two in order to reserve the amount for you. Usually they just to leave a phone number and say when you plan to come. The annual foreign currency purchase limit is your amount of legal income during the same period, but cannot exceed 50 thousand US dollars in total. Until recently, it was possible to buy up to $500 with just your valid passport, even with a tourist visa, no other documents were required. But as of end of 2018, this doesn't work much anymore.

What if I put money into account?
For the Bank there is no difference, you take the cash or put the money in the account. Limits and requirements are exactly the same. If you need foreign currency to transfer abroad, I recommend to exchange the currency in the same Bank where you have a card, and put dollars to your account.
Is it possible to exchange through the Internet-Bank?
If you already have an account in one of banks, as a rule, it is possible to store dollars, and some online banks (e.g., ABC), you can exchange dollars for yuan. But not cice versa! Unless you have Chinese ID, you cannot buy foreign currency online. Even Western Union will be available only through personal presence, and still need a certificate of payment of taxes and employment. Don't forget, the operation at the WU also are in US dollars, as well as the transaction fee, and such transfer will also be subject to the limit on the currency exchange.